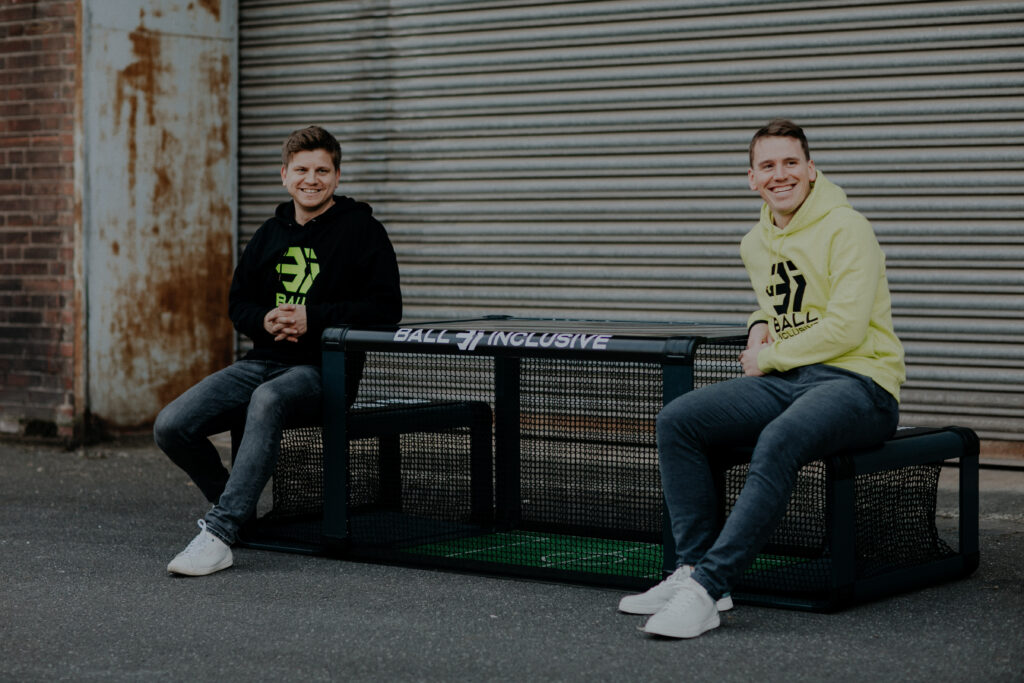 We are delighted and excited to finally officially launch our newly established agency BALL INCLUSIVE on 01 April 2022.
We (Patrick Cunz and Matthias Herberg, both 33 years old and studied Sport & Event Managers) will equally form the management of the agency based in the Ruhr area. As a nationally and internationally active provider, we have specialized in the development and marketing of mobile, innovative and interactive sports & event modules.
Patrick, who in the past seven years could already support a variety of different events with his action modules, sees in the merger a logical development step: "I am very pleased that with the entry of Matthias not only a personal circle for both of us closes, but we receive in particular by his broad experience and his network new impulses for our business and thus the already successfully created foundation can evolve together".
"The past two years of the pandemic have impressively proven how great society's need is for get-togethers, events of all kinds and special experiences. All the more I am looking forward to being able to contribute with our products and our team in the future so that our wide-ranging clients can once again evoke lasting emotions and smiles on the faces of their clients, employees and other target groups," adds Matthias, who has spent the past almost 11 years working in various roles for the profiled sports marketing agency Infront Germany.
In the DACH market we hold inter alia the exclusive marketing rights for the worldwide unique LED 
SUTU FOOTBALLWALL.
Despite from being a real eye-catcher at every football event, the SUTU WALL is also ideally and comprehensively usable for all ball sports.