Welcome to the world of BALL INCLUSIVE!
Sport, event & entertainment products with a full service package
In close partnership, on eye level, and with personal touch we offer you with our passionate team everything from a single source -
Product selection, preparation, implementation, branding, promotion and logistics.
Combining a maximum level of professionalism and the ability to solve problems creatively, you can be assured there will be a smooth coordination, handling and ultimately excellent results from the individual planning down to the detailed execution. With the experience of hundreds of event days of all types and sizes, as well as our distinctive hands on mentality, we are privileged to enable you, your target group(s) and ourselves with unforgettable experiences and happy faces over and over again.
In the DACH market we hold inter alia the exclusive marketing rights for the worldwide unique LED SUTU FOOTBALLWALL. Despite from being a real eye-catcher at every football event, the SUTU WALL is also ideally and comprehensively usable for all ball sports.
The football modules ICON FOOTBALLRING and our seated football table SUBSOCCER round off our sportive portfolio.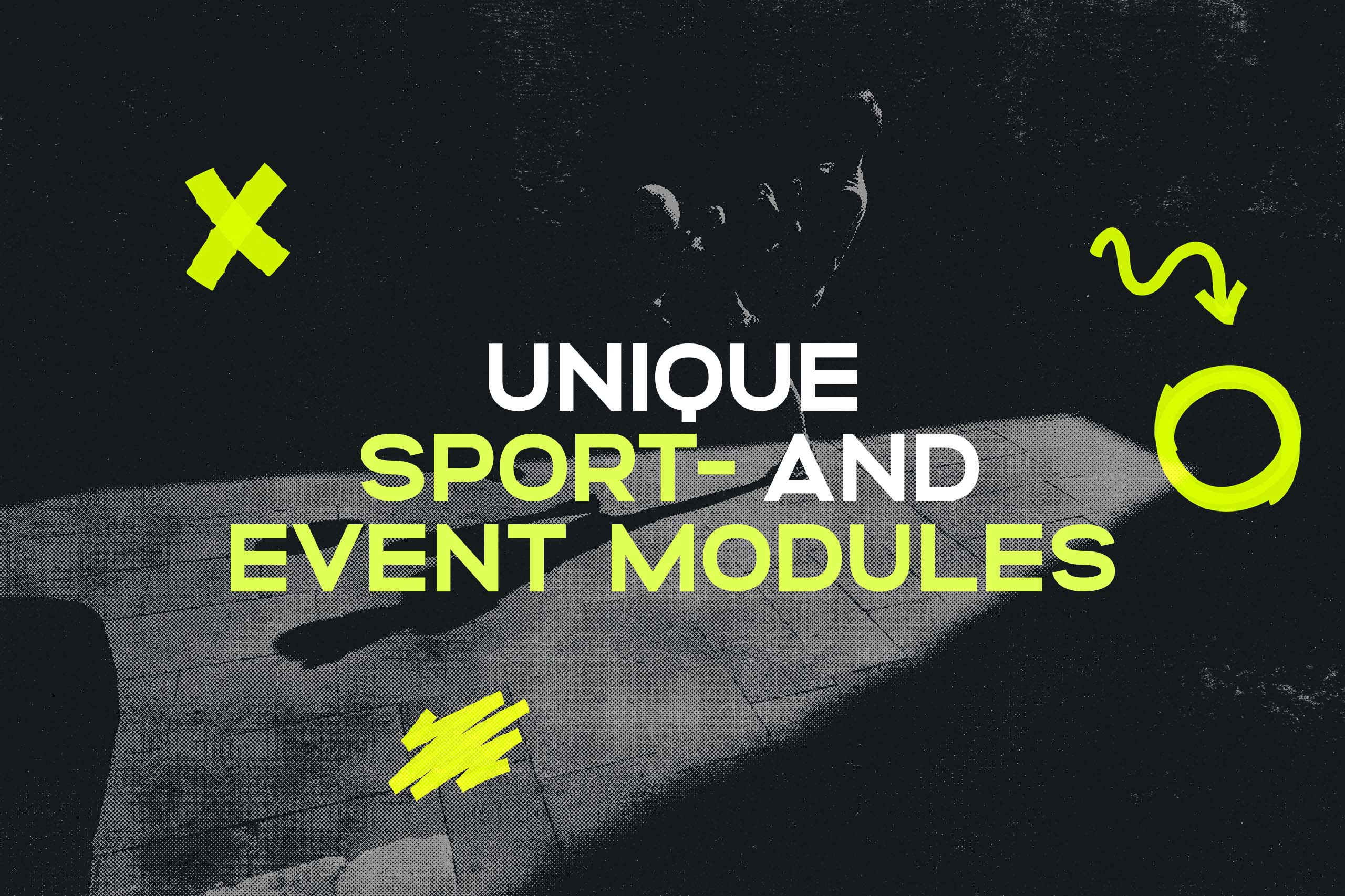 Sport is an essential part of our DNA. In all its numerous positive aspects it is our profession and our daily drive. At the same time, we are always searching for new and unique experiences that create emotional and unforgettable memories.
As an owner-led agency, we have therefore specialized in the development and marketing of mobile, innovative and interactive sport & event modules.
With our exclusive action modules, we follow a clear and quality-focused philosophy. As our customer, you can only rent and buy exclusively high-quality interactive event tools from us, of whose uniqueness and fun factor we are 100% convinced.
Talent wins games, but teamwork wins championships.
Be assured that this is lived reality in our agency rather than just an empty phrase. Our team is not simply uniting business partners, but first and foremost fellow students and year-long friends.
At BALL INCLUSIVE, we ultimately combine for the benefit of our clients and with pure customer orientation everything we were able to develop, consult and deliver over the past decade throughout the professional sports & events environment.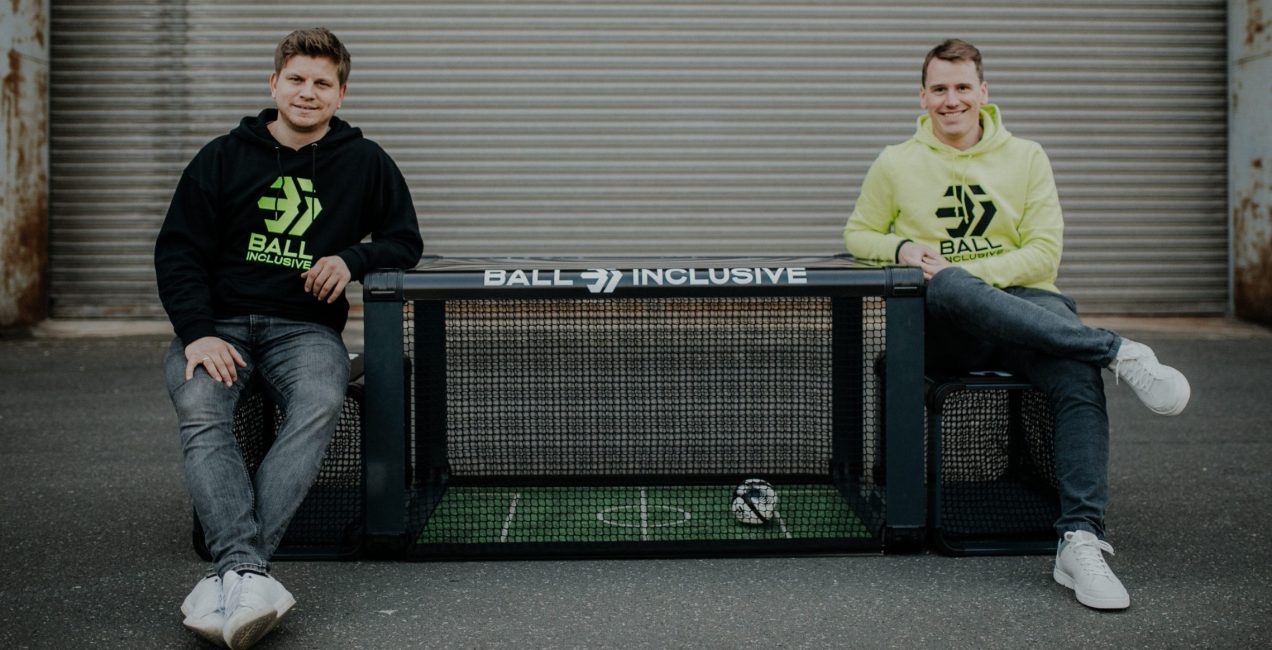 Patrick Cunz
After successfully completing his Sport & Event Management studies at the Business and Information Technology School Iserlohn and the Universitat Autònoma de Barcelona in 2011, Patrick started working for the Krombacher brewery in the sports sponsoring field.
In March 2012, he moved to the agency side – for more than 10 years, he coordinated numerous projects at FUSSBALLMARKT for clients such as UEFA, Borussia Dortmund and Tipico. In addition, he consulted project-related former German female national team player Celia Sasic in testimonial management activities.
In 2015, Patrick took over the responsibility as Managing Director New Business for the development and expansion of new business fields in the football related environment and developed a passion for high-quality and interactive sports & event modules during this time.
The joint founding of BALL INCLUSIVE in 2022 thus closes the circle and creates the foundation for the next level.
Reach out to Patrick via +49 2302 93360 80
Matthias Herberg
Parallel to his studies in Sport & Event Management in Germany and Australia, Matthias gained versatile practical experience in national and international stations across the professional sports environment on club and agency side as well as consulting and the social sector. 
Until co-founding BALL INCLUSIVE in 2022, he worked for Infront Germany for almost 11 years in various divisions and functions since July 2011. In his last role, he was co-heading the marketing and communications department and leading a team of >15 specialists for the German branch, which is actively driving the development and marketing of commercial rights in club football, winter sports, esports and many other selected areas throughout the sports industry and part of the international respected and leading sports business agency Infront Sports & Media AG. 
In addition to co-managing BALL INCLUSIVE, Matthias is a lecturer at the German Sports Academy in Cologne.
Reach out to Matthias via +49 2302 93360 81
Cool, interactive and especially mobile tools & event solutions paired with a very pleasant and reliable team. That's why we've been working with BALL INCLUSIVE for many years already, e.g. for season openings, matchday activations and kidsdays.
I always enjoy working with BALL INCLUSIVE as part of our annual REWE FINAL4 tournament. The mobile sports & event modules are first-class. The team is customer-oriented, uncomplicated, highly professional and reliably delivers everything from a single source.
We are privileged to realize many creative activation campaigns for our clients in the sports & entertainment industry. BALL INCLUSIVE is one of our highly valued partners in this context, as they have state-of-the-art and multifunctional products in their portfolio. Their dedicated service is a great addition to the overall package.